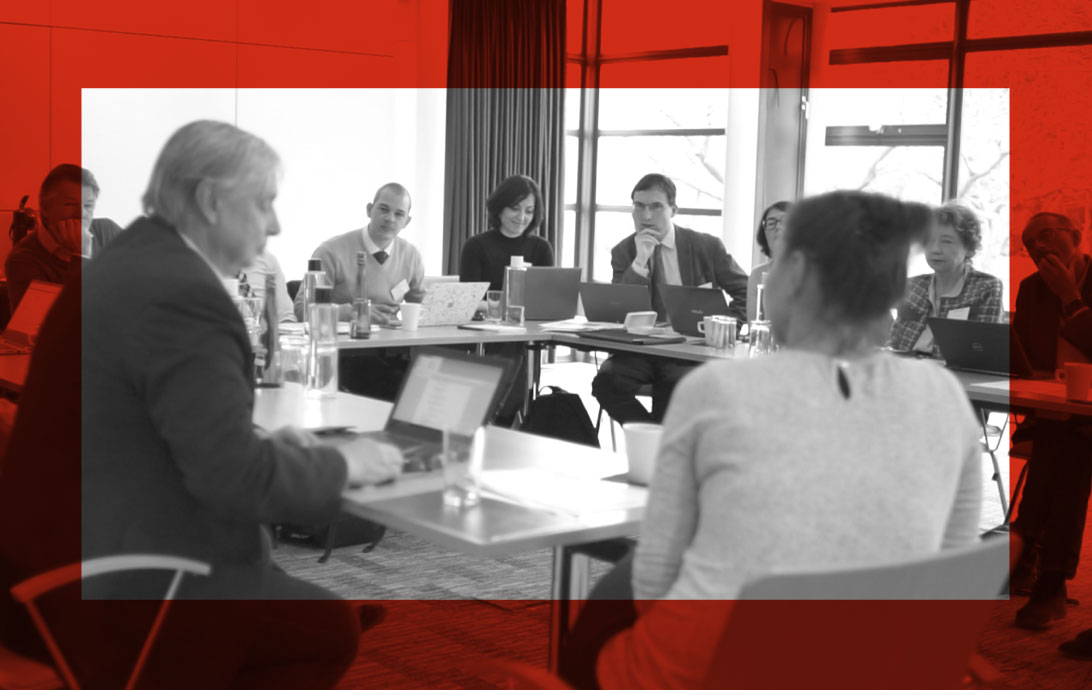 Meeting of the Strategic Development Installation Grants Committee, Hinxton, UK, 2019
EMBC is led by a President, two Vice Presidents and a Secretary General.
The Strategic Working Party considers topics of strategic relevance to the EMBC and provides advice. It does not have an executive role.
The Finance Committee advises the EMBC on all matters concerning the management of financial funds and on all audit tasks. It formulates recommendations for the EMBC.